Award: 1st place, Taiwan Representative Team of 2018 Cannes Young Lion Competition
Credit: Shiny Lee, Anna Lin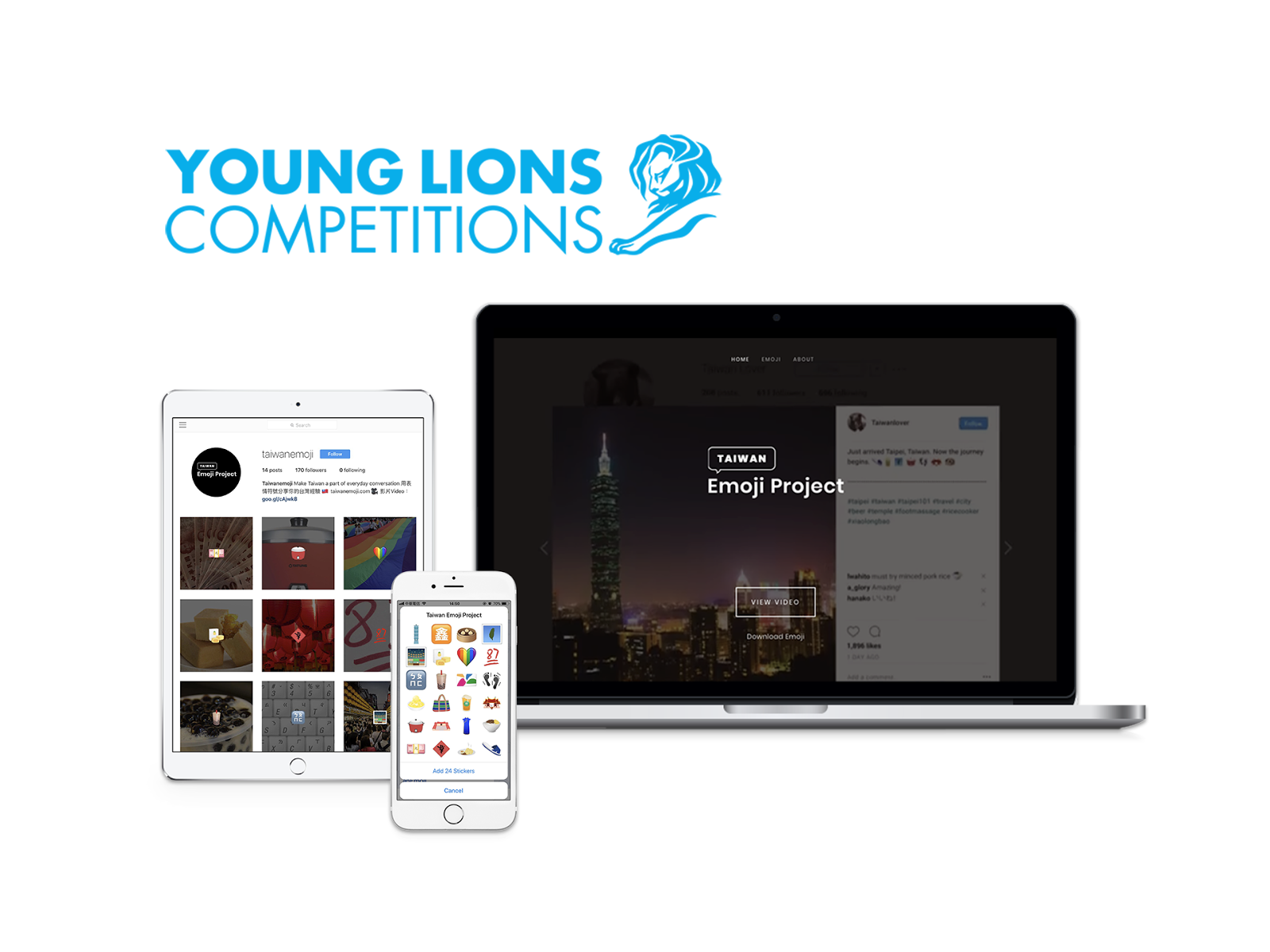 Taiwan is an island full of delicious food, rich culture, and beautiful landscapes. However, these Taiwan experience has not yet been well discussed around the world. How might we inspire people to talk more about Taiwan?
We believe that emoji is an universal language to allow people to communicate with no boundaries. We noticed that so far there are not many emojis about Taiwan.
Therefore, we launched Taiwan Emoji Project, which is a series of emojis that can describe one's Taiwan experience. With this project, we hope to open conversations with people around the world.

We designed 24 emojis which are inspired from Taiwanese culture, food, architecture, commodity, and etc. 
We also launched a campaign website that introduces each emoji and provides the image files for people to download. At the same time, we created a video
 to help us to gain more public interests and support. So far, we have released Slack emojis, Plurk emojis, and Telegram stickers, and keep working on the feasibility for other social platforms.
In 5 days, Taiwan Emoji Project went viral.