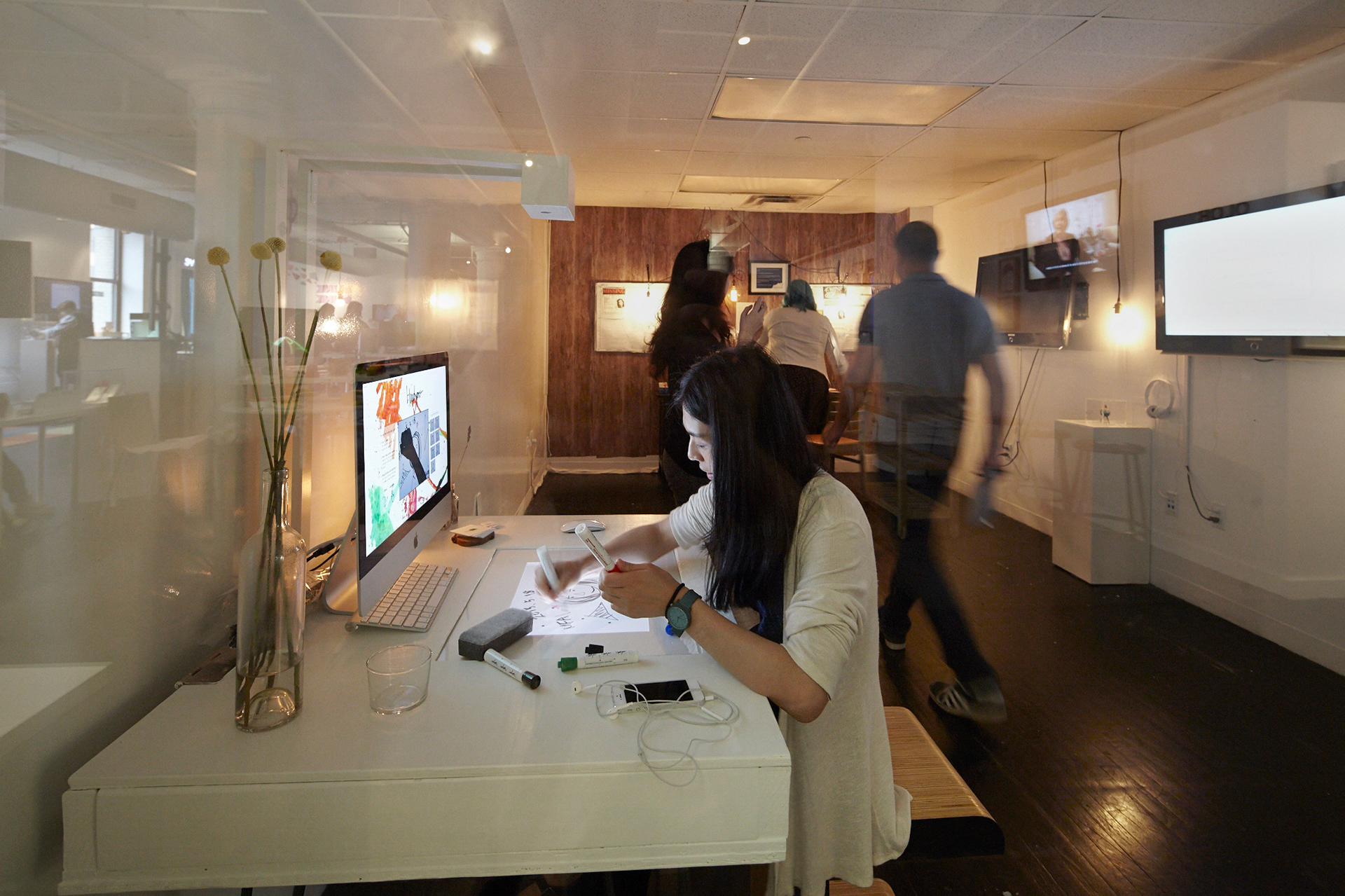 Hand-drawn stop-motion animation has a unique style which is very different from computer-generated animation. The beautiful part of it is the making process and the surprising result which involves creativities and human manipulations - it is a singular and very human experience.
Handymo is an interactive installation that invites people to draw on a special-made table with markers and erasers, makes users' drawings into a stop motion piece, and presents the stop motion piece to the user immediately.
Handymo takes place at Parsons during 18th - 22nd, May, 2015. During the exhibition, over 100 users interact with Handymo.Over 80 user results were successfully recorded. I collect them as a whole and edit them to this crowdsourced video.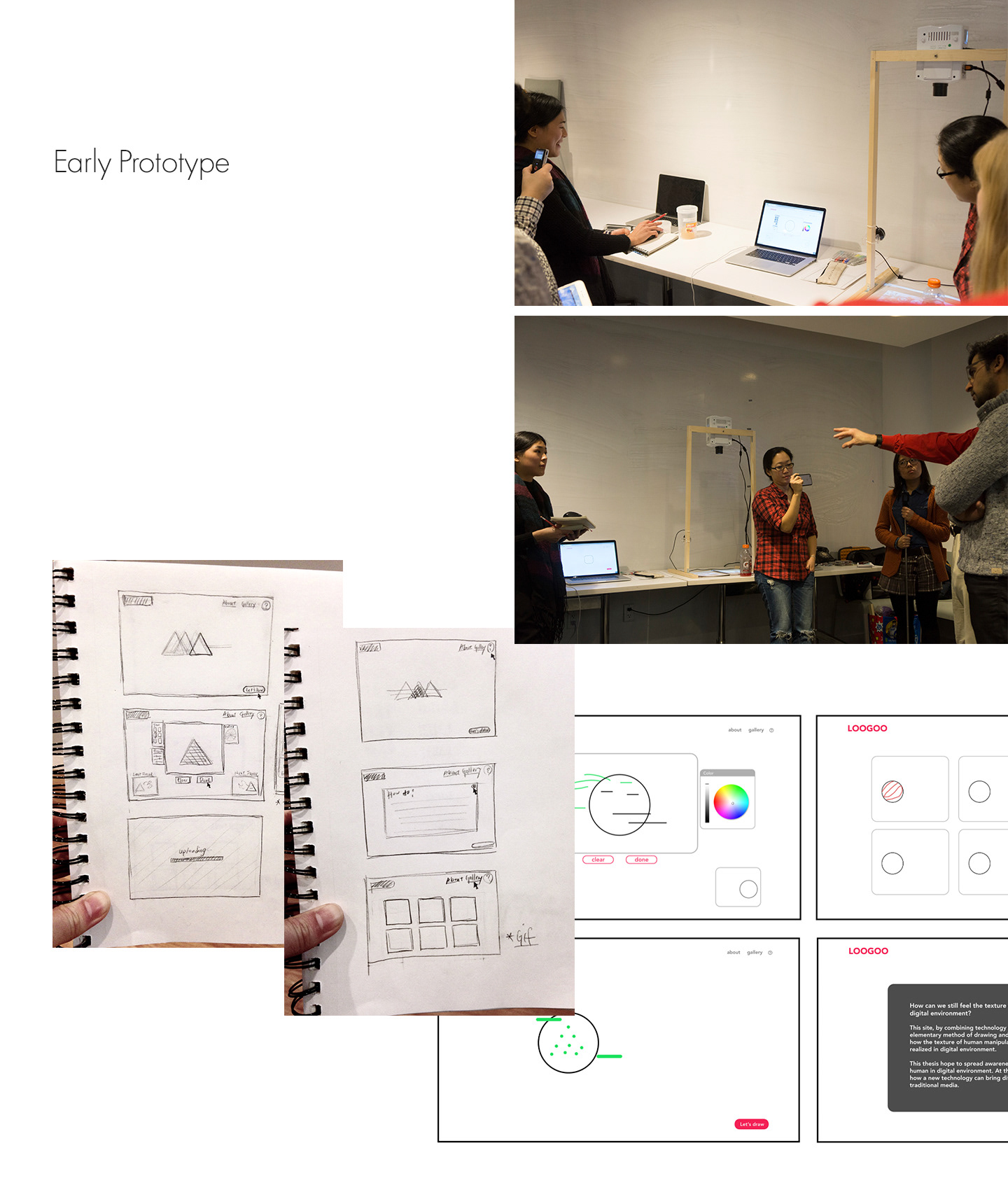 Feedback Learned & Reframe 
This prototype was a significant turning point. Initially, people were using mouse/wacom to draw. However, Since I was talking about hand-drawn stop motion, letting people to draw with mouse/wacom didn't deliver the concept message.
I started to reframe and I want to let people draw in a very native way, using real pen and eraser just like drawing in childhood. After this prototype, I had a blueprint of Handymo, an installation that people can physically draw with it.
Installation Sketch & User Journey Sketch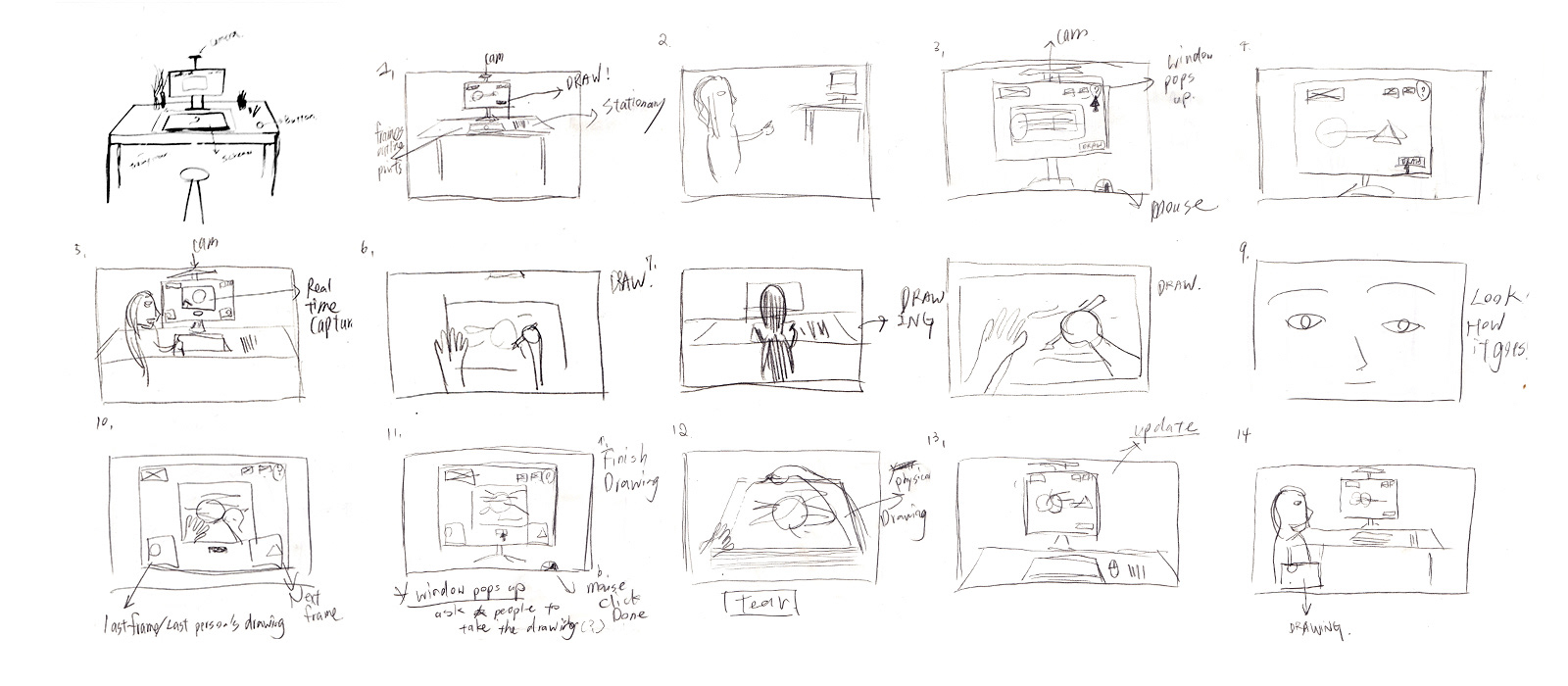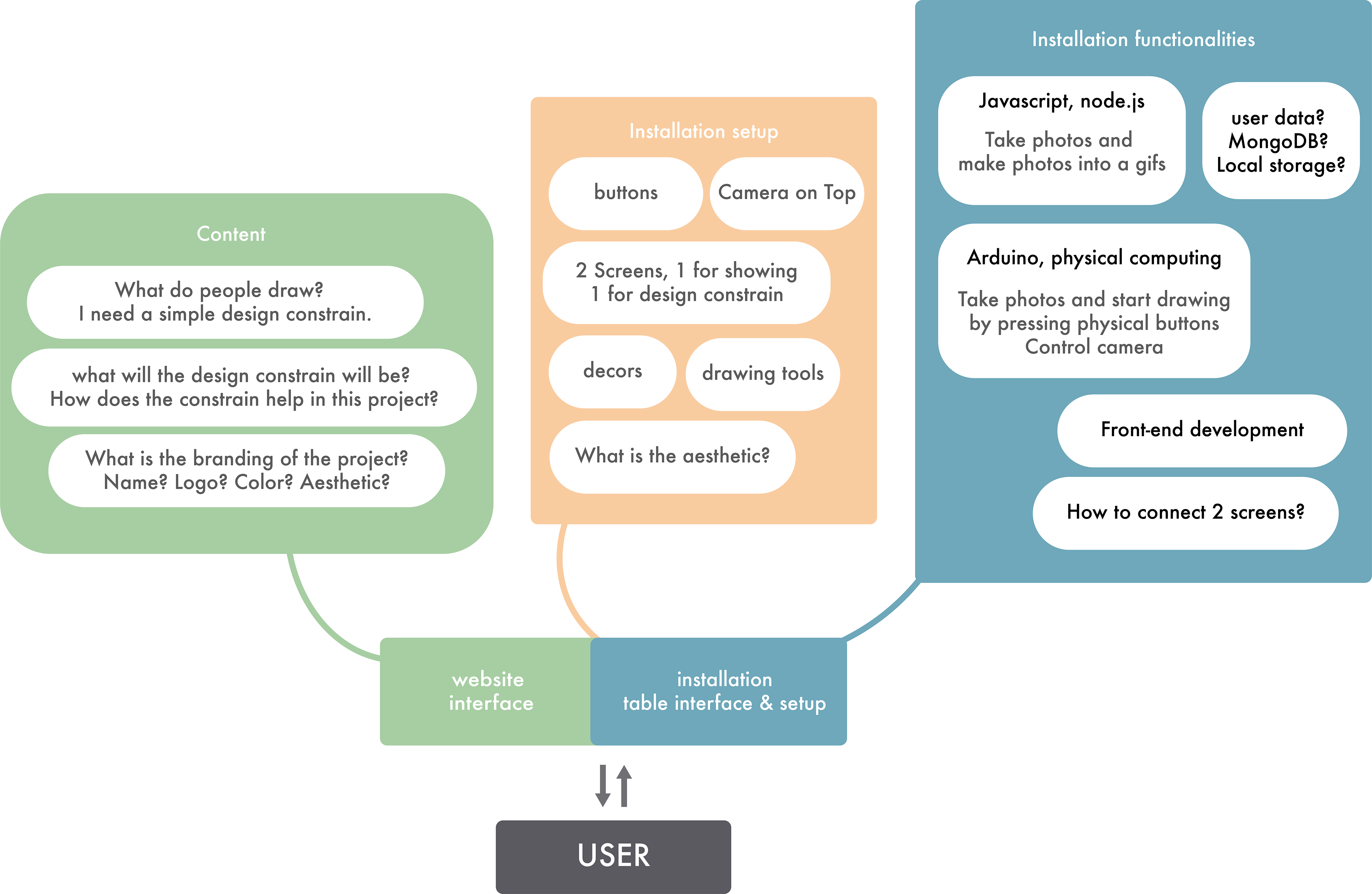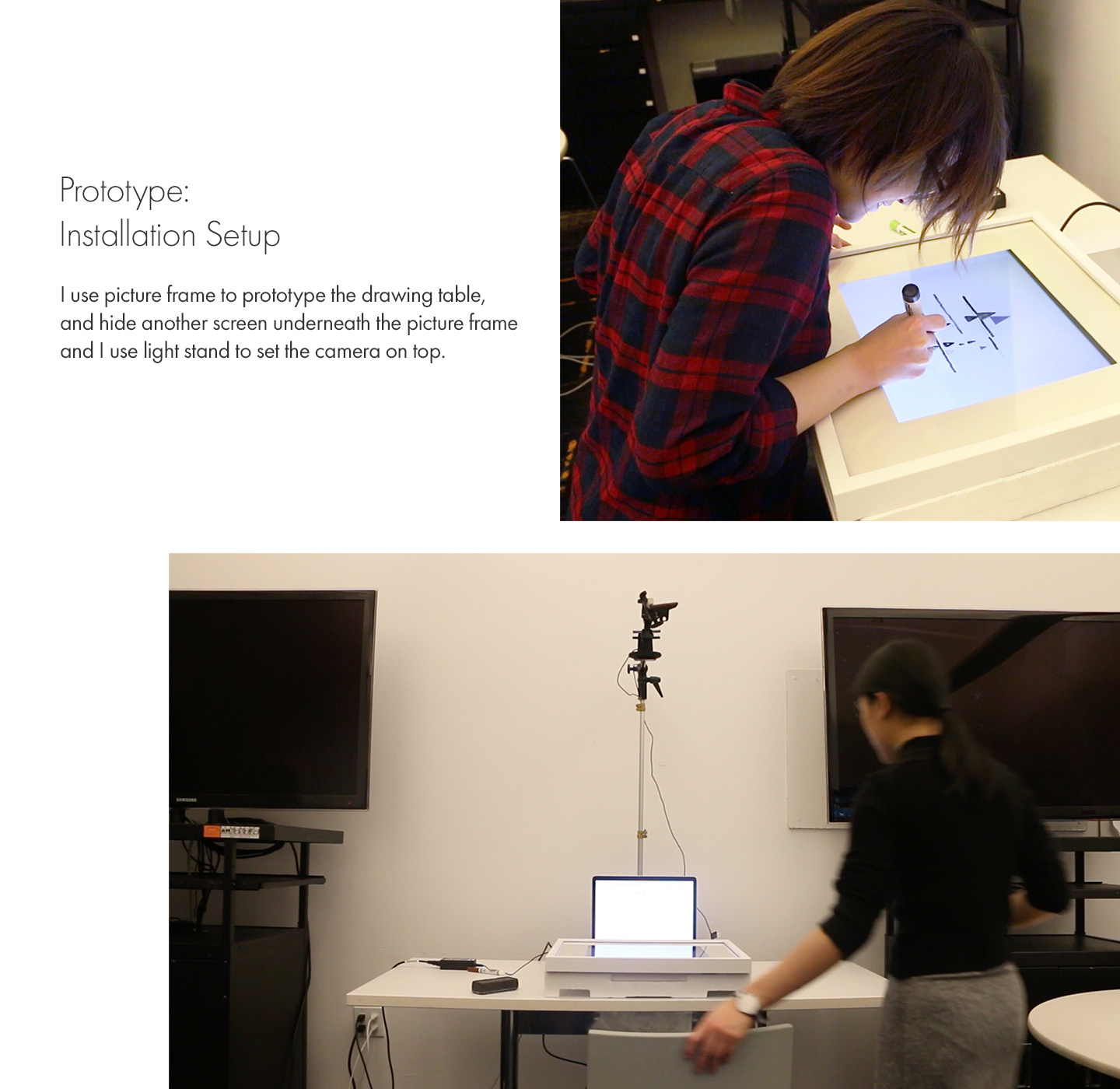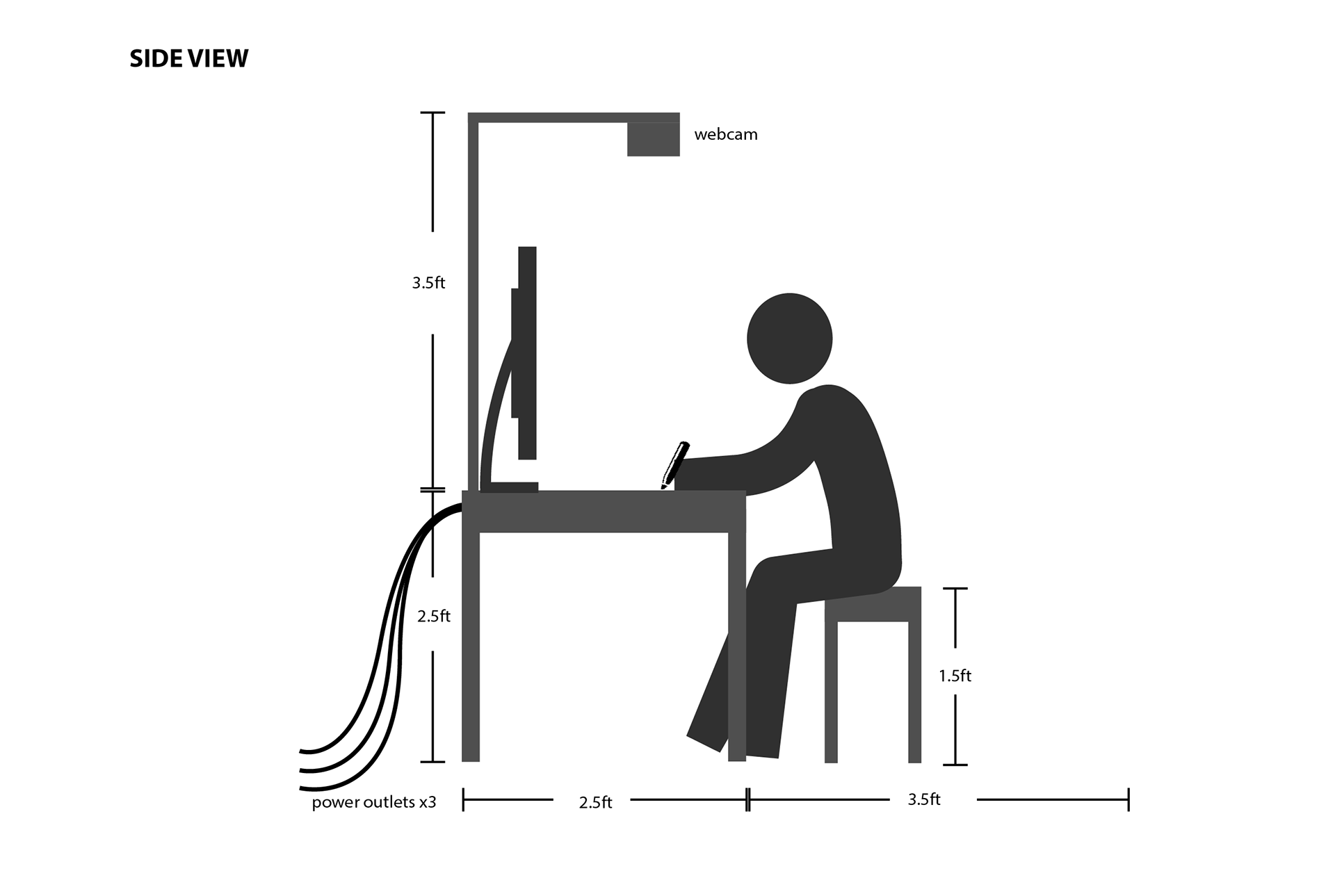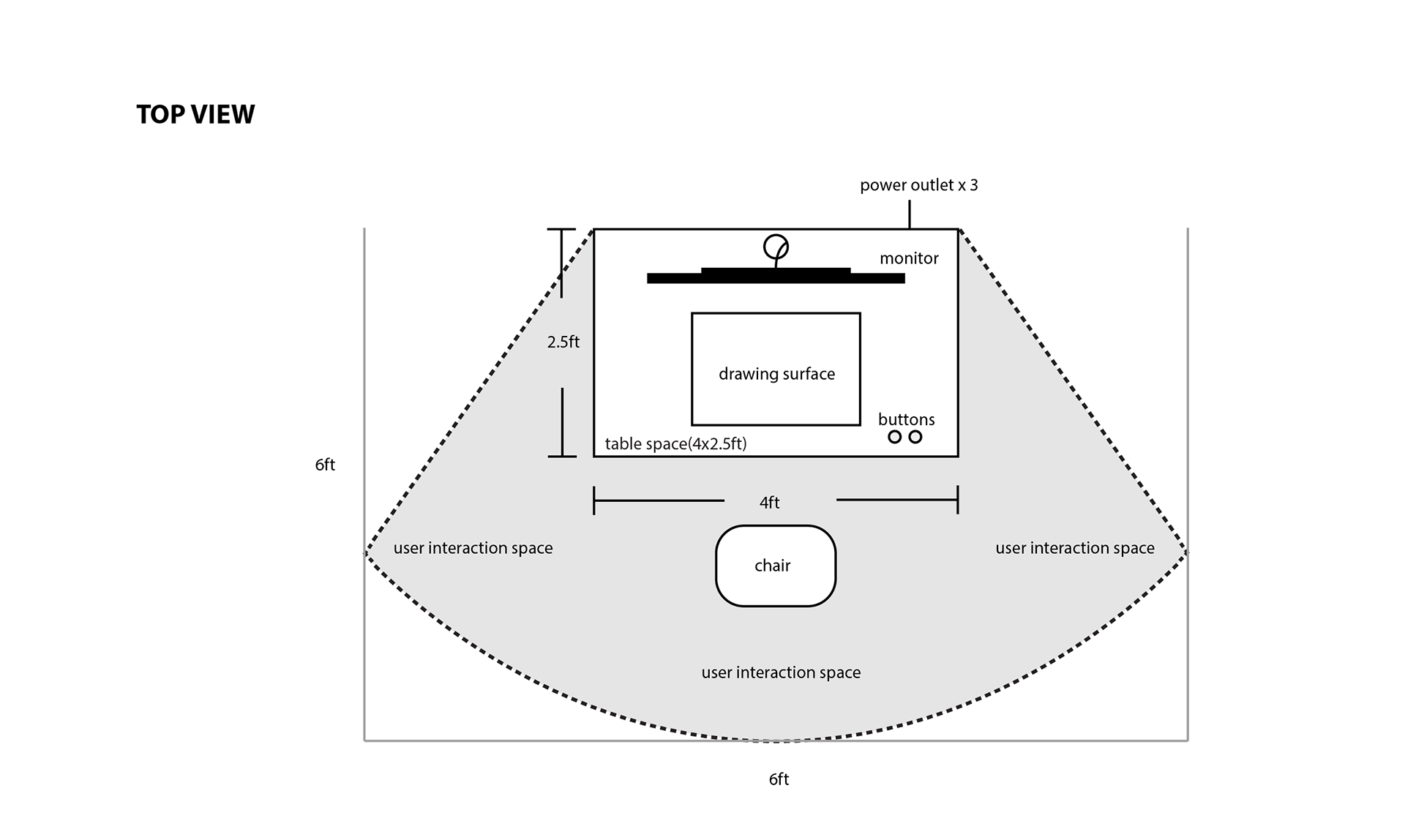 -Create content, design logo and user interface
-Complete all the functionalities, test it
-Handcraft the installation table, paint it and sand it
-polish it, and final push to create great ambient