Apartment is a story-telling installation that combines 2D animation and physical diorama. 
By combining time-based media with spatial media, I have the opportunity to create unique user experience and interaction which is different from the experience of traditional animation.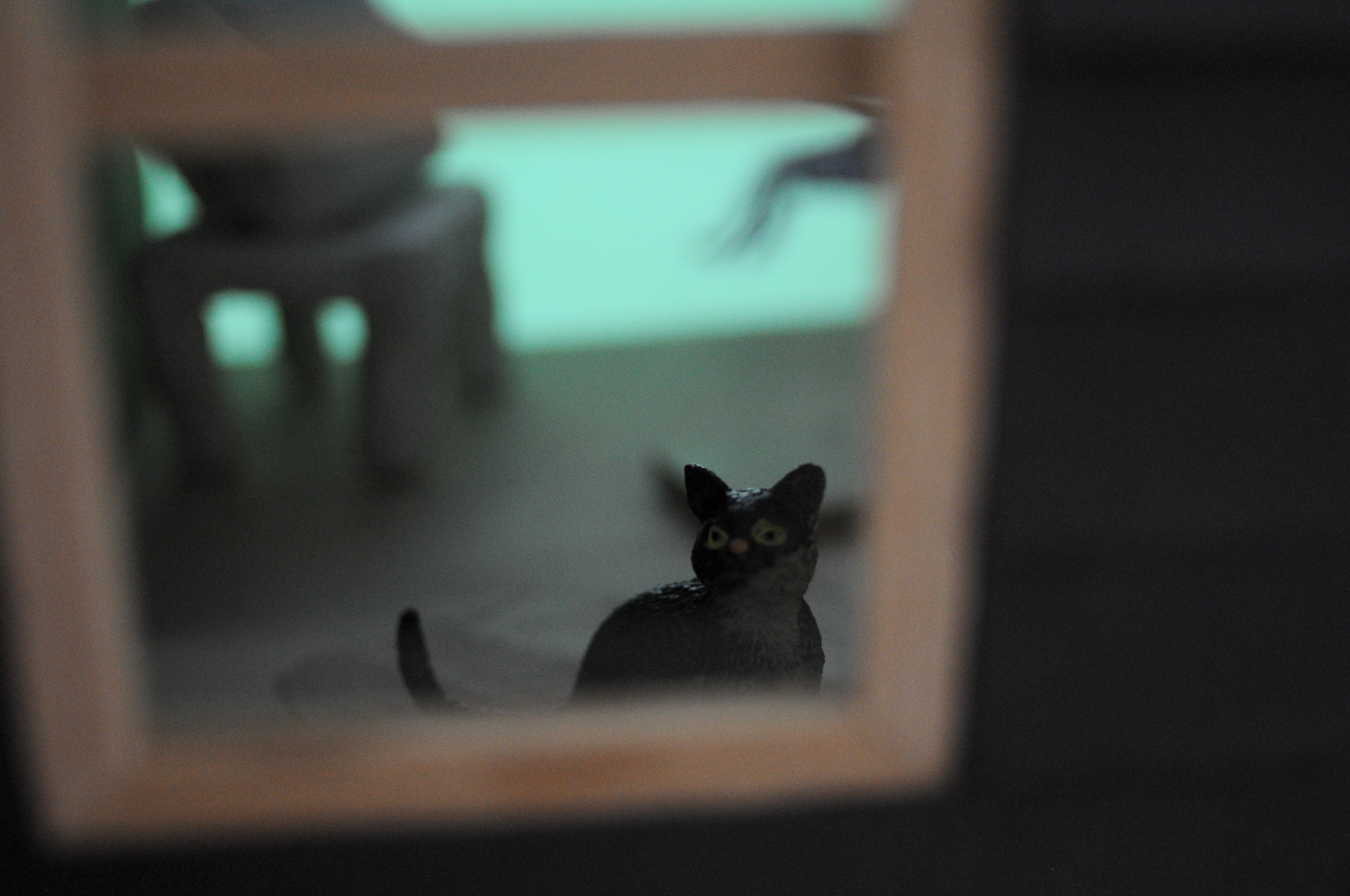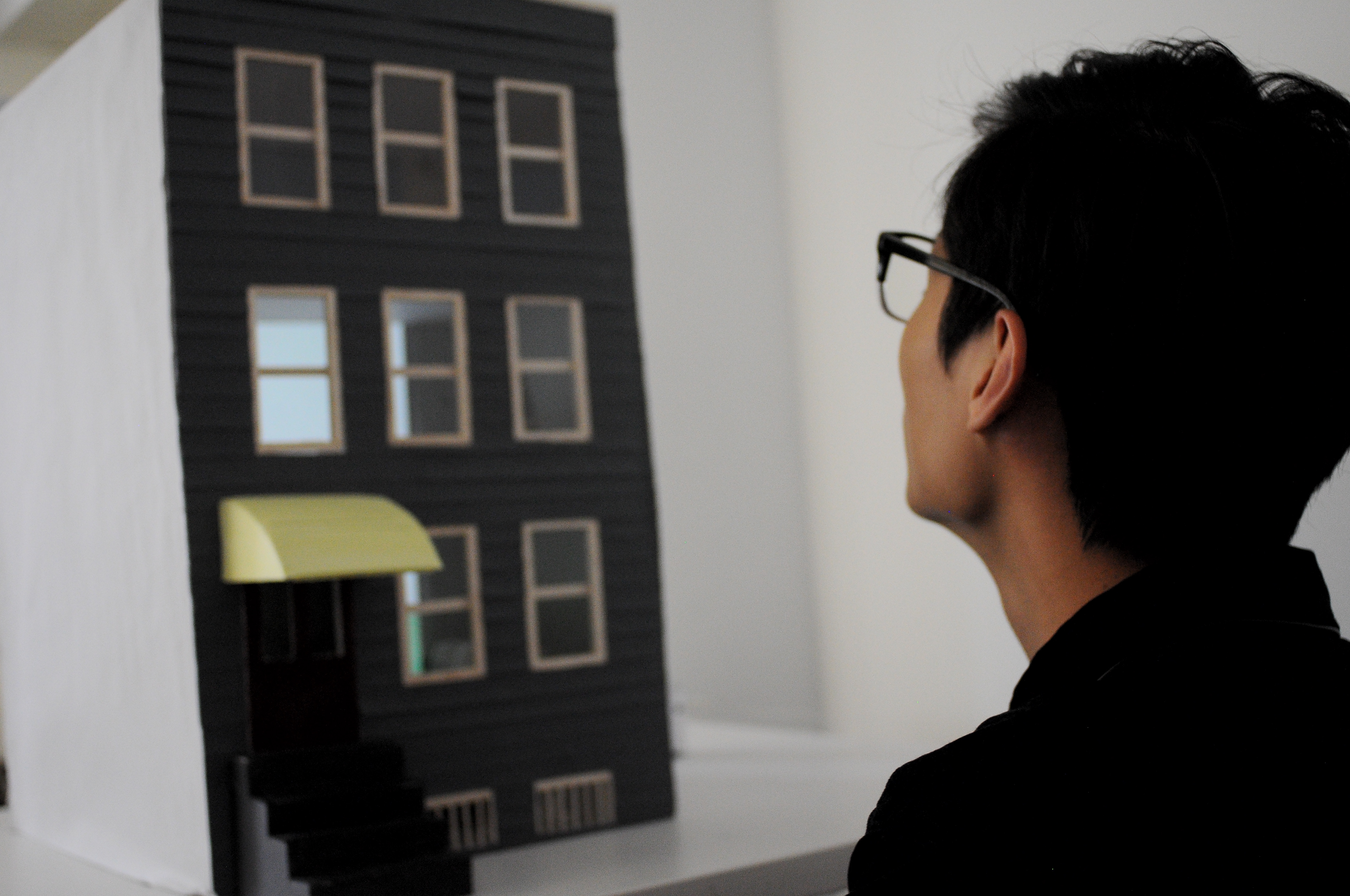 This installation is a 3-story Brooklyn style apartment with stories happening in each floor. Using repeated animation in the background, I want to deliver a message that we sometimes keep doing the same thing unconsciously, but only a bystander can see it clearly.